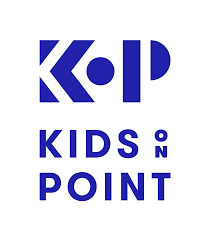 Kids On Point is an urban squash program based in Charleston, SC that offers academic tutoring, daily fitness activities primarily through squash, and opportunities for civic engagement. Kids On Point exposes participants to new possibilities and instills them with confidence.
SU spoke with Carlton Pugh, Squash Coach and Athletic Director of Kids On Point. Here's what we found out:
Kids On Point partners with several local schools to attract students to its program. Kids On Point provides a free after school program for children in grades 3 through 12. The program focuses more on academics than squash, providing students with rigorous homework help sessions, academic tutoring and life skills development from dedicated volunteer mentors. Students are split up between elite beginner and elite junior and are taught the rules of the game in the classroom.

To be admitted, students must show sufficient grades and commitment to both their studies and squash. Kids On Point aims to help students go to college and make a legacy for themselves.

The University of Charleston generously provides Kids On Point use of its classrooms and five international squash courts. University of Charleston Squash Club Team members help out with the program and students from the University's sports medicine classes visit the students to talk about nutrition and fitness.
If you are interested in joining the Kids On Point program or volunteering, contact Kids On Point through their website, www.kidsonpoint.org