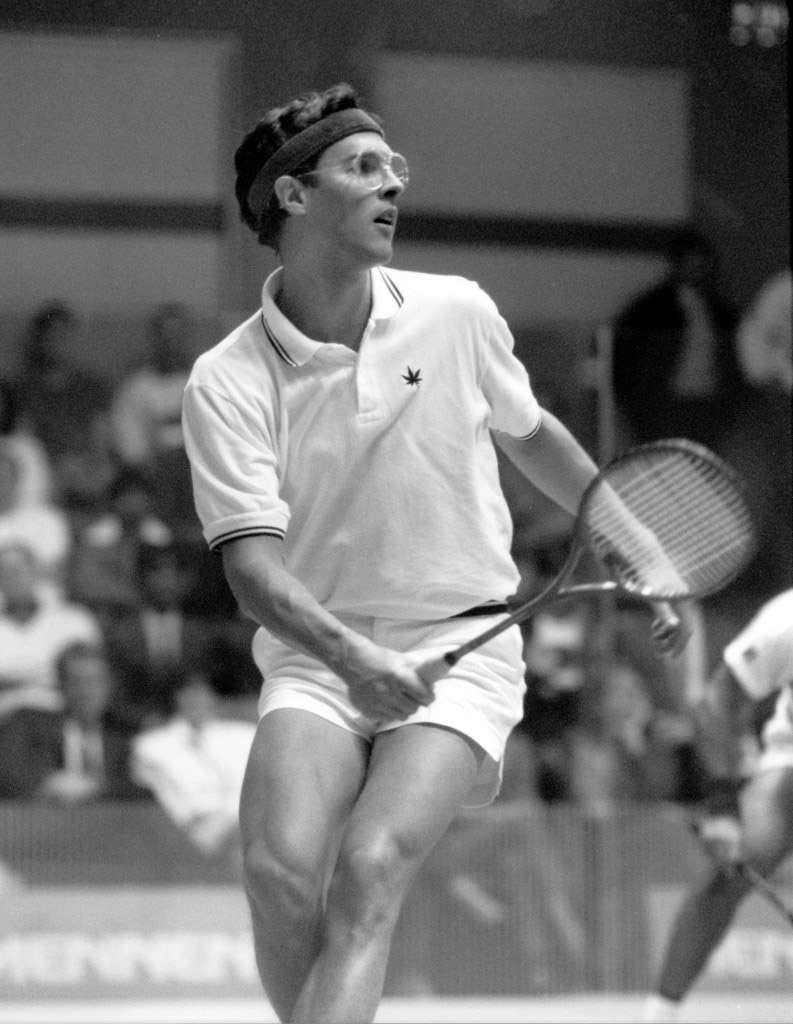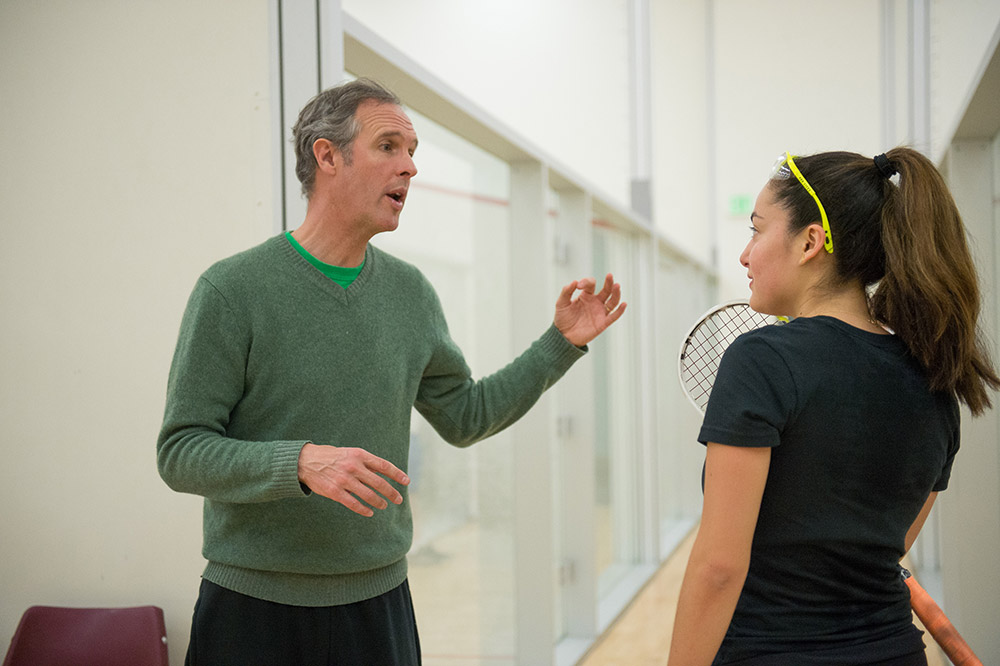 Squash Hall of Fame Inductee Mark Talbott reigned as the #1 ranked squash professional in North America for twelve years. He was the World Professional Squash Association Player of the Year eight times and an Olympic Athlete of the Year three times. He captained the first USA Team to compete in the Pan Am Games, earned the Sharif Khan Award for Sportsmanship and won the USSRA President's Cup.
Mark is currently Head Coach of both the Men's and Women's programs at Stanford, the first women's or men's varsity squash program on the west coast. Mark arrived at Stanford after his 2003-2004 undefeated season as coach of the Yale Women's squash team.
We congratulate Mark for receiving the 2017 Robert W. Callahan Men's Sportsmanship Award that will be presented at the US Open on October 11 in Philadelphia.
Mark kindly responded to a Q&A request from Squash Universe this past summer.
SU: How did you get started in squash?
MT: I grew up in Dayton Ohio in my grandfather's house, which had a squash court in it. You lowered a ladder down into the court. I, like all other kids in the town played all sports. With a father who played and three older brothers, I started competing when I was 13; there were only a couple of junior tournaments then.
SU: You were the best hardball player in the world for 13 straight years. What were the keys to your success?
MT: I was able to focus pretty well and rarely beat myself. There was always pressure, we played so many tournaments and matches, many years, and I played over 30 tournaments and exhibitions. I trained hard and ran a lot off court and had fun. Fortunately, my competitors were also my friends.
SU: How was the switch from hardball to softball?
MT: It was interesting to experience a sport fade away. I always enjoyed playing both; hardball was fun and entertaining, in some ways, more interesting to play than softball. Hardball doubles still exists which is great, it would have been fun to watch the players of today play hardball.
SU: Do you feel like squash is growing on the west coast? 
MT: Definitely, and it is going to continue as more courts are built.
SU: I noticed that Stanford's women's team is varsity and the men's team is club. How are the different?
MT: t does not matter as far as competing as club teams play varsity teams for rankings. I only recruit for the women's varsity team.
SU: You seem to have a relaxed, pared down approach.  Are you naturally like that or did you have to train yourself to quiet your mind and nerves?
MT: I am naturally like that and it helped me compete and focus under pressure during matches. I also believe that you have to enjoy the sport and have fun to do well and improve.
SU: What do you think makes for a good squash player? Do you think a player can make up what he or she may lack in natural talent with hard work and practice?
MT: I believe that you have to have a strong combination of all three to do really well. You can overcome many deficiencies with hard work and practice but to reach the upper echelon of any level, you still need the speed, talent, and mental ability.
SU: What drills do you believe are the most effective? 
MT: Any drills to improve racquet work are good, it's important to keep mixing drills up to make it interesting. I think playing games and matches with different people though are the best ways to improve.
SU: What advice can you give a high school player looking to continue playing squash in college? 
MT: Have fun with it. College squash is awesome and the matches are exciting.
SU: How would you describe the focus of your camp? 
MT: I try to teach all of the students ball control using simple techniques that I have learned through 50 years of playing while making sure we always have fun on and off court.
If you want to read more about Mark Talbott, check out this great article in Squash Magazine by James Zug – Mark Talbott: A Very Good Friend